Snapchat has had a rough year (down 71% since February 16 of 2018). Even during that peak of optimism, our consumer insights backed by historical data underscored structural headwinds working against SNAP.
First, the history in our trackers of platform cross-over suggested that SNAP's growth into Instagram's user base slowed materially following Instagram's launch of "stories".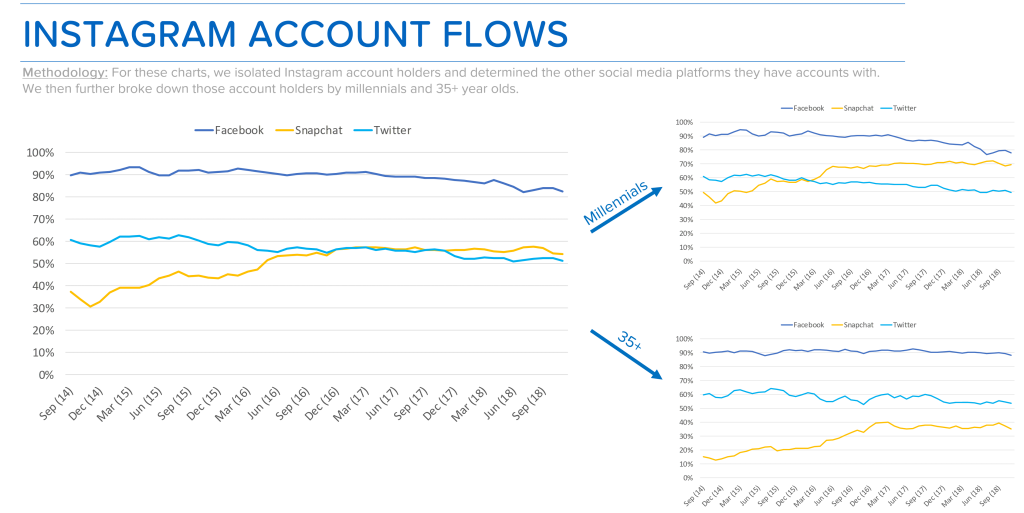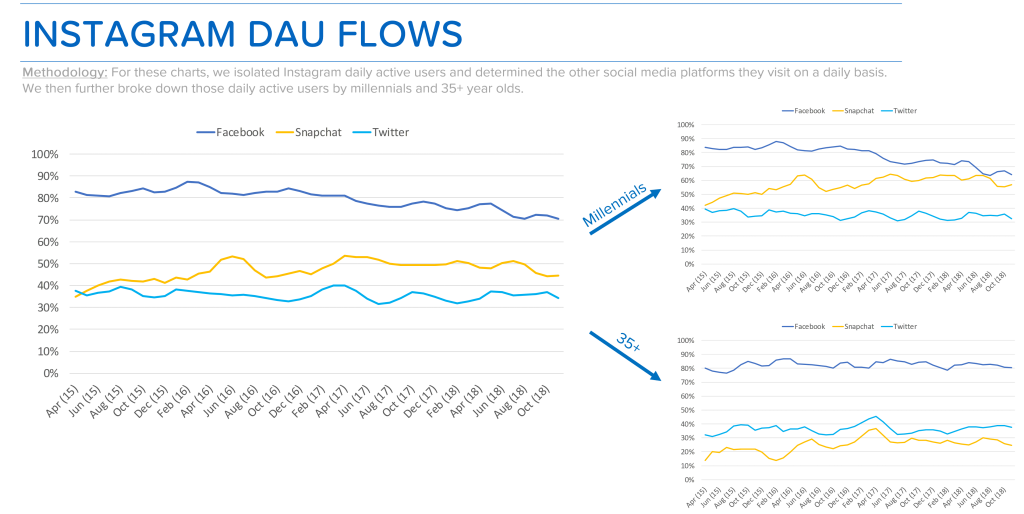 We also found that SNAP has a decidedly negative NPS among users who are over 45 years old (the most negative of any platform we test).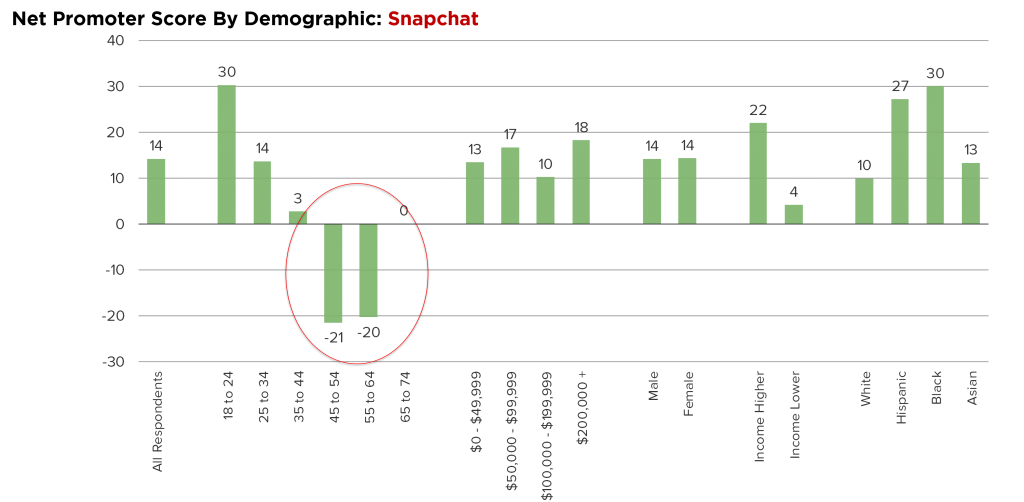 We have quite a bit more feedback on Snapchat from users and non-users, but these are two examples of headwinds among younger audiences (Instagram's addition of "stories") and older audiences (simply not liking the experience) that have been a factor in user growth.
If you are curious about the full array of insights we have on SNAP, FB, and TWTR, please give us a call 914-630-0512 or shoot us an email (research@bespokeintel.com).