Bespoke Intel's Travel Survey
We interviewed 2,500+ consumers to provide insights on consumer attitudes that will impact ABNB, OTAs, and Airlines in 2021 and beyond. Top themes studied include…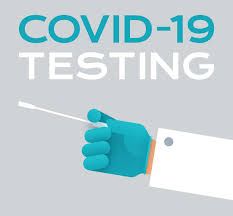 Negative COVID Test To Travel
Would a CDC mandate requiring a negative COVID test to travel domestically make consumers less likely to travel, or would they be more likely to travel because they feel safer knowing all passengers showed a negative test?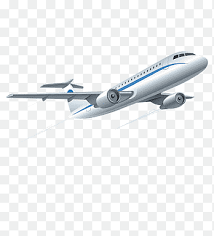 Travel Plans for 2021
What are consumers planning for 2021? How does their travel budget compare to 2020 and 2019? Are they more likely to take longer vacations or weekend trips in 2021? Will they use alternative accommodations like ABNB or will they gravitate toward resorts or family hotels? Will vaccine availability factor into these decisions for consumers?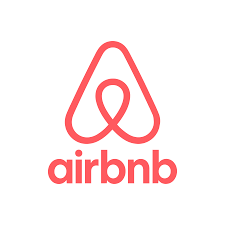 ABNB Customer Dynamics
Who is the Airbnb customer, how is their engagement evolving with the brand, and what is the total addressable market?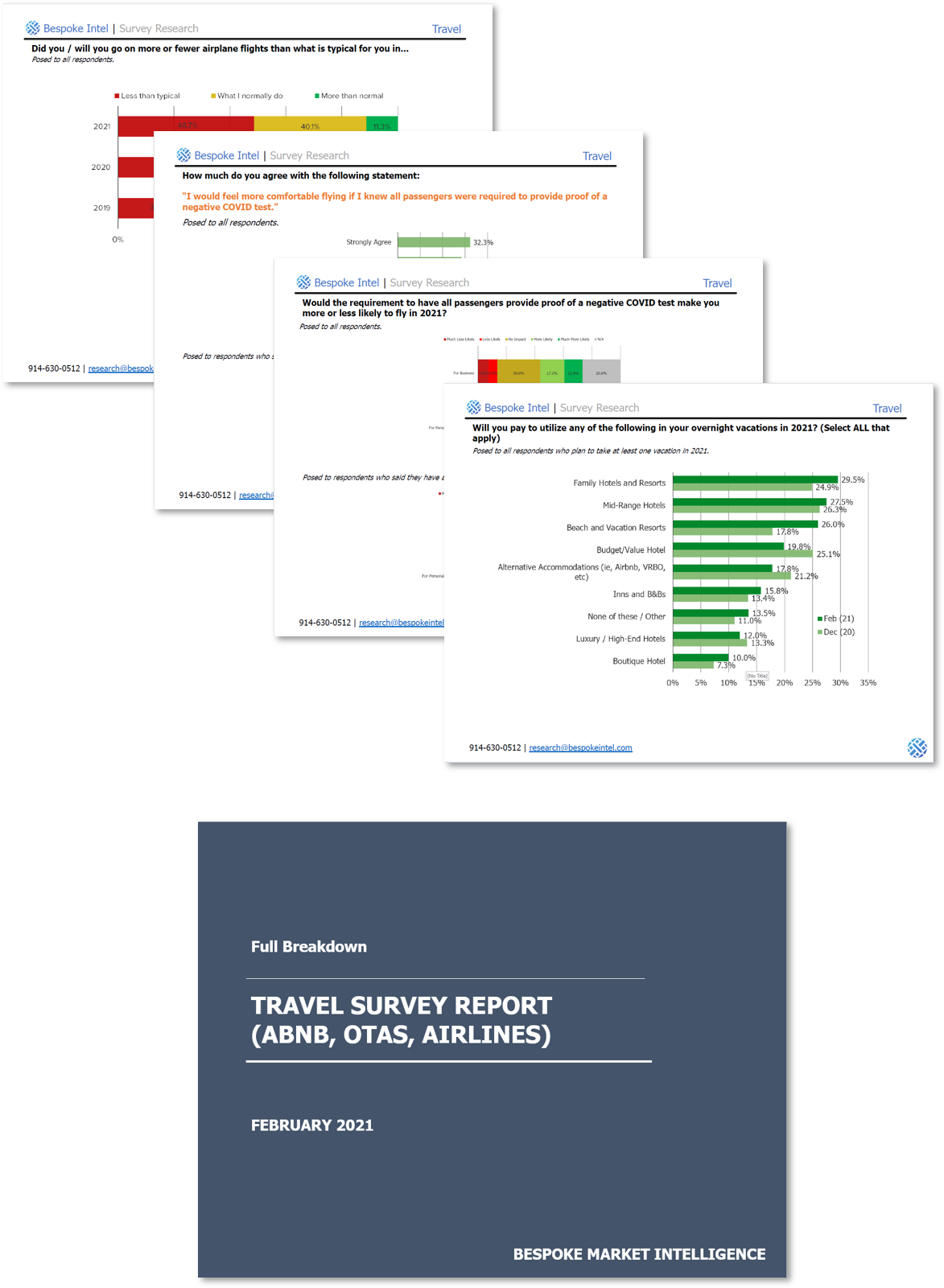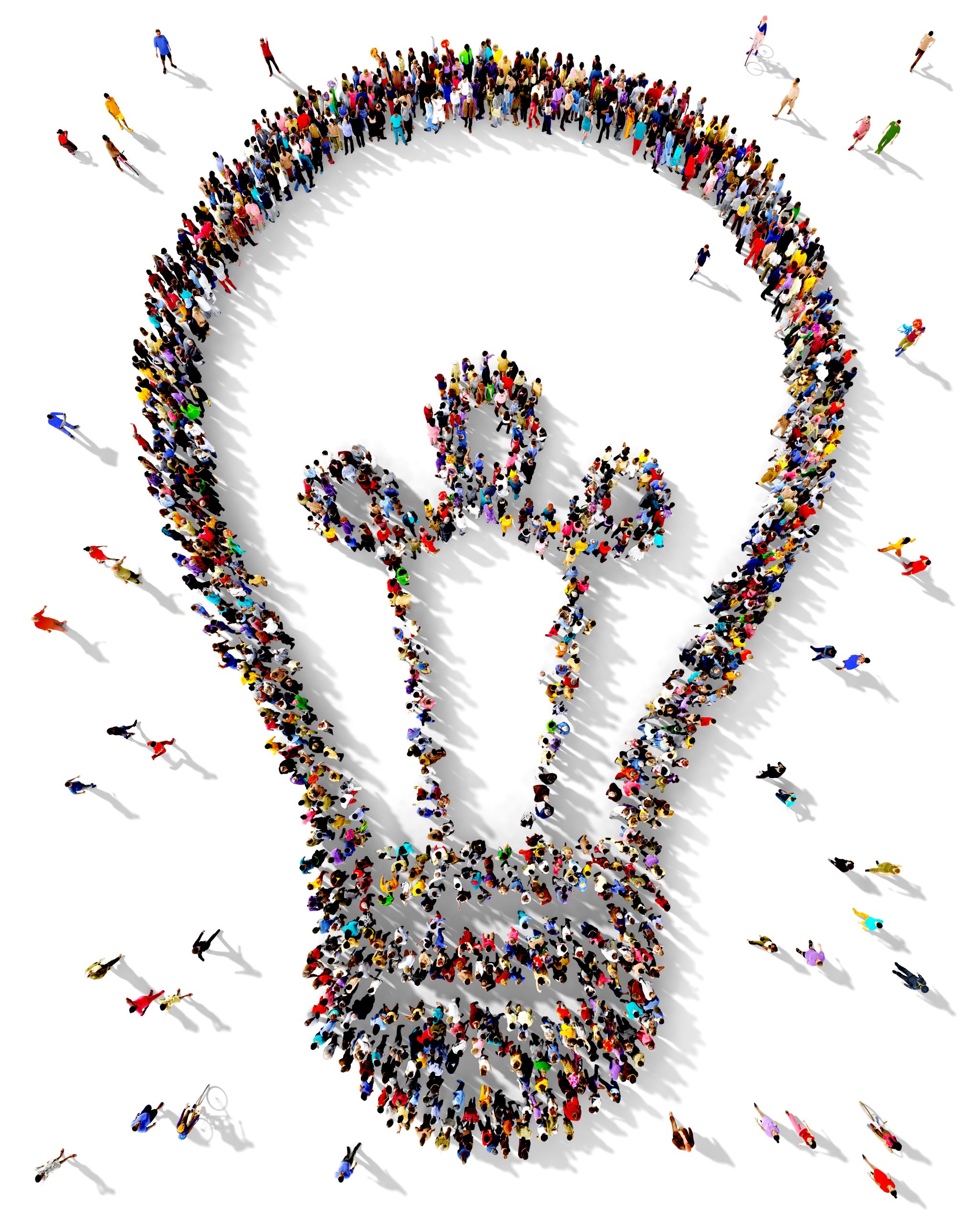 Get Access to Our Travel Survey Results…
Buy our latest report "off the shelf" or get access via a subscription to track our results going forward.
If you only need to see the results to our latest survey or want to just try us out, this is the option for you.
Subscribe to the quarterly release of our travel survey report for a lower price per report.
Receive 200+ quarterly survey reports across TMT and Consumer topics. Over 100,000 Survey Responses Per Year.