Passing along results to two different surveys focused on online dating combined into a single deck. The first part of the deck is from a survey of 1,500 females balanced to US census and the final couple slides are from our monthly tracker balanced to US census (females and males). 
Open Report:Bespoke – Online Dating Female Deep Dive and Monthly Tracker
Findings:
From our female survey, respondents call out the ability to make the first move / control the interaction and the ability to make friends as reasons why BMBL is their favorite. Generally speaking, BMBL performed well in our female respondent survey (engagement, loyalty, and sentiment that the platform is a better experience than other platforms).

From our monthly tracker – sentiment toward online dating overall has improved since June of 2020. The sequential improvement flattened / took a modest step back in the past couple months (possibly due to the Delta variant and Covid concerns). Nonetheless, respondents who are active users of the platforms in the survey are more likely to say their opinion of each app has improved over time (compared to the % who says worsened).
From Female Only Survey: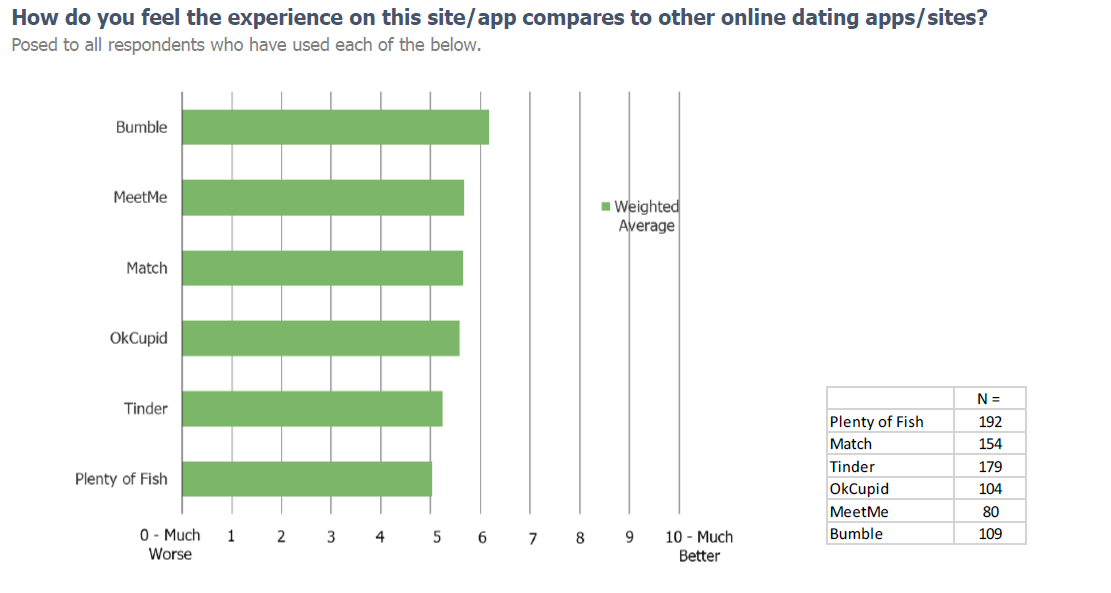 From Female & Male Survey