Bespoke Intel | December 16th, 2020
Identifying Early Adopters
One can imagine how competitors feel about Amazon entering the pharmacy business, but projecting how consumers will react is a more difficult task without direct feedback from… consumers.
We ran a survey last week on 1,000+ consumers to understand how they perceive Amazon pharmacy vs. the pharmacy they've traditionally used when it comes to trust, convenience, and price.
Our analysis (excerpt below) reveals which cohorts will drive adoption of Amazon Pharmacy:
Prime Members
35-54 year-olds
People living in urban areas.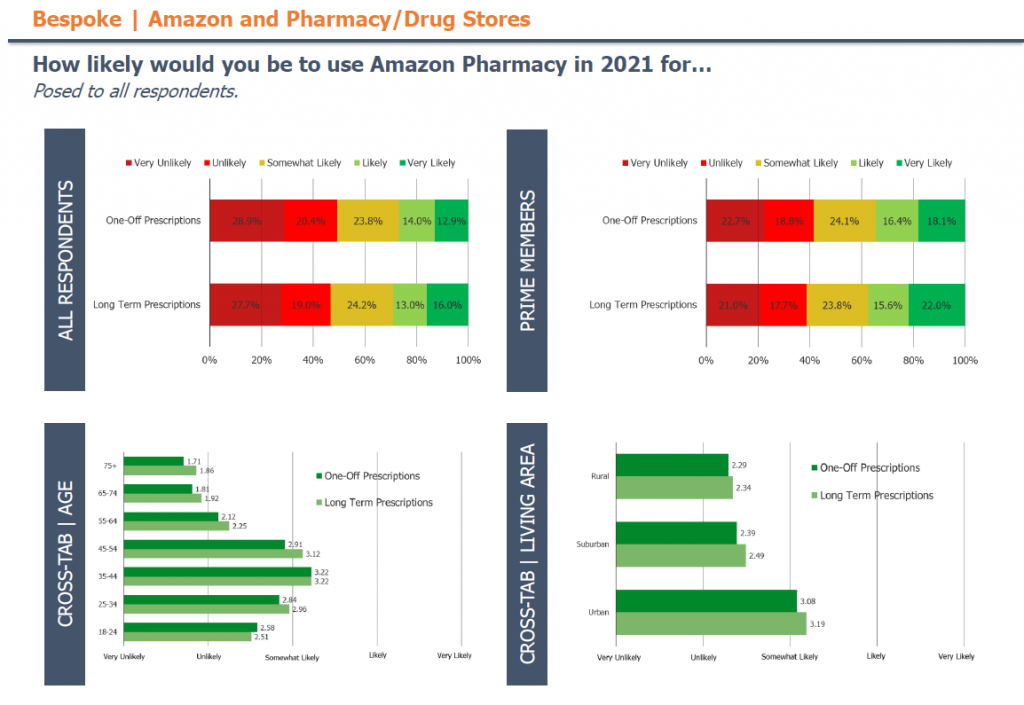 Consumers have a very positive view on Amazon Pharmacy, but they also have very positive feedback on their existing pharmacy.
If you're a client and want to read the full report, you can log in and search for AMZN in the research feed.
Not a client and want to learn more? Reach out to [email protected].