We saw that food delivery usage surged during the pandemic. In 2022, however, ordering frequency softened a bit compared to pandemic highs. In the past 1-2 quarters, self-reported usage has bounced back a bit.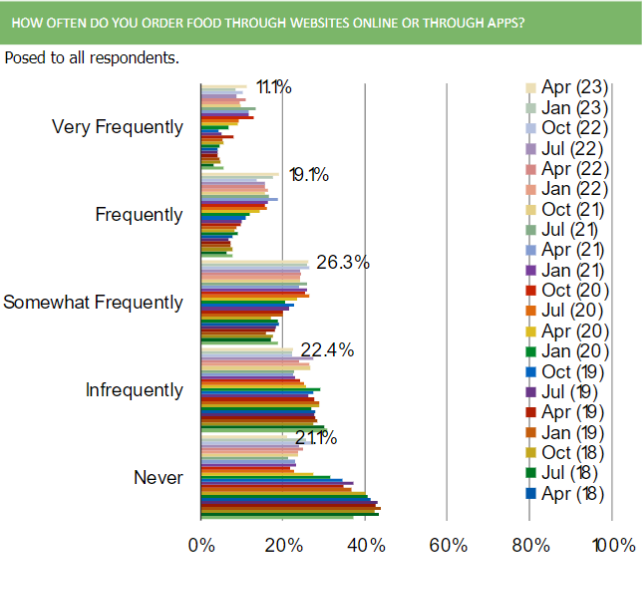 Throughout the history of the survey, we've also tracked competitive dynamics among food delivery platforms. We see that DoorDash has more market share than Uber Eats, and has been a disruptive gainer throughout the history of our survey.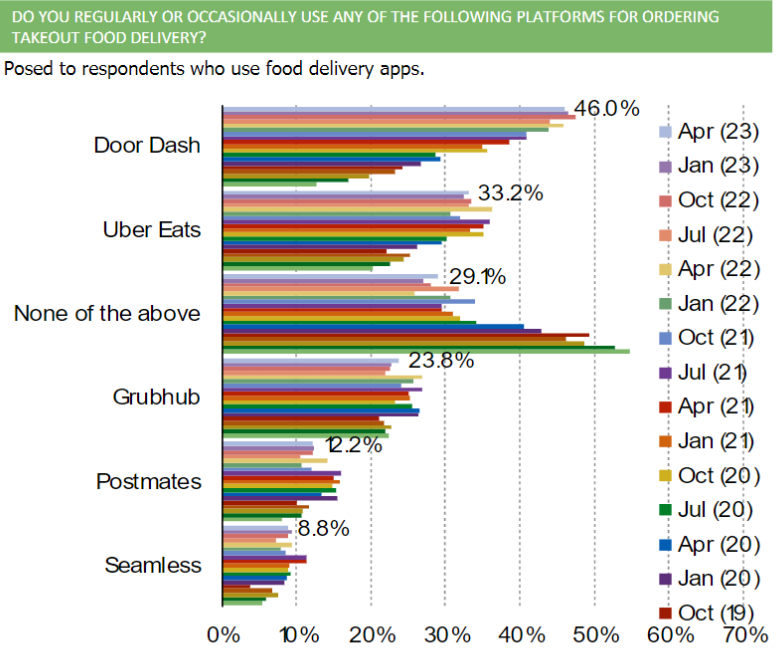 However, among those who use both DoorDash and Uber Eats, consumers are evenly divided in which they prefer more.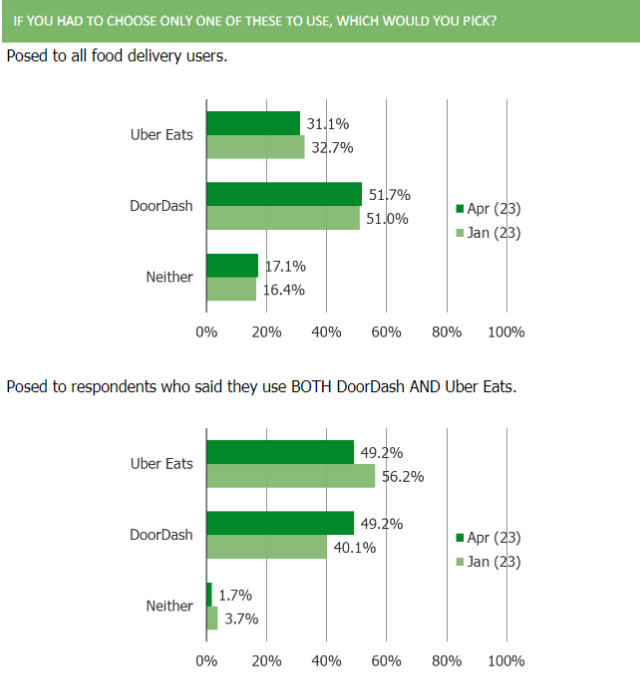 We dig in even deeper and have answers as to why consumers choose certain food delivery platforms over others as well. If you're a client log in at bespokeintel.com/login to view the whole report. If you are not a client but are interested in viewing the report, email [email protected]