Sharing some color from our most recent Low-Cost retail survey…
We're seeing that the share of respondents who point to higher or much higher pricing at Walmart and Target has declined sequentially, but that perception remains that pricing is elevated relative to historical trends.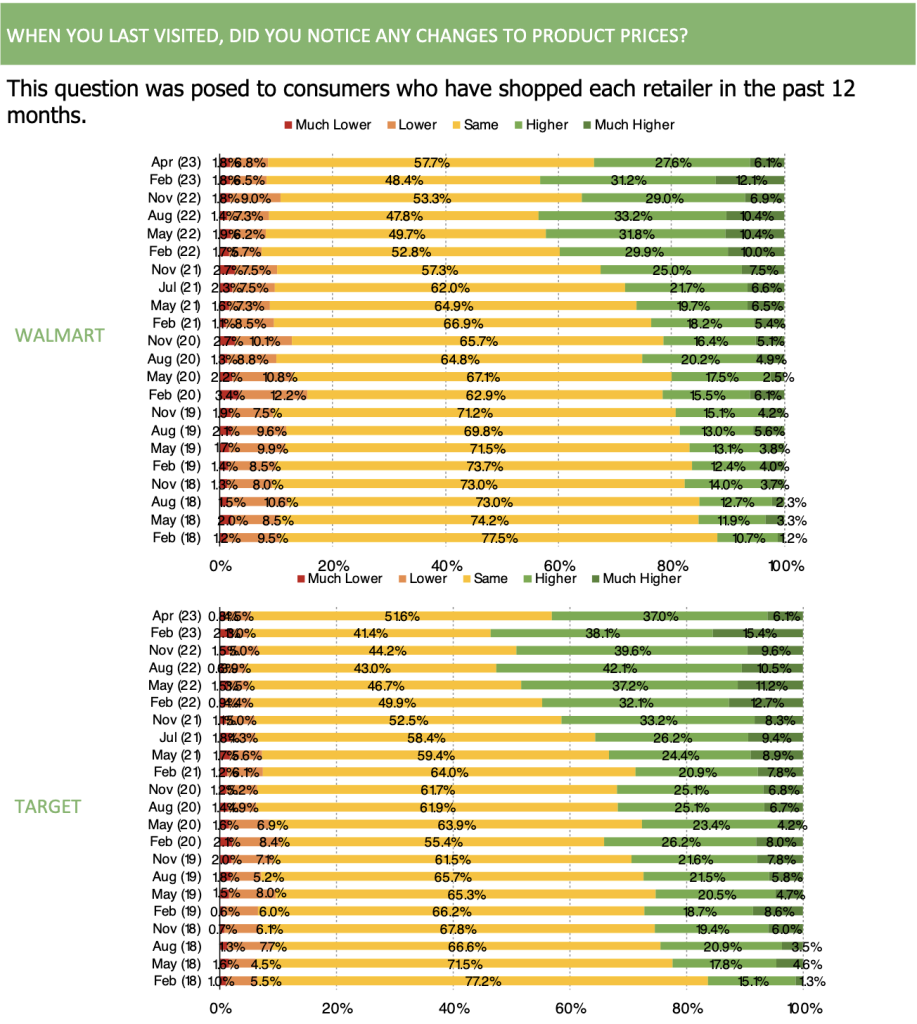 Those who are shopping target less recently point that they are buying on Walmart or Amazon more.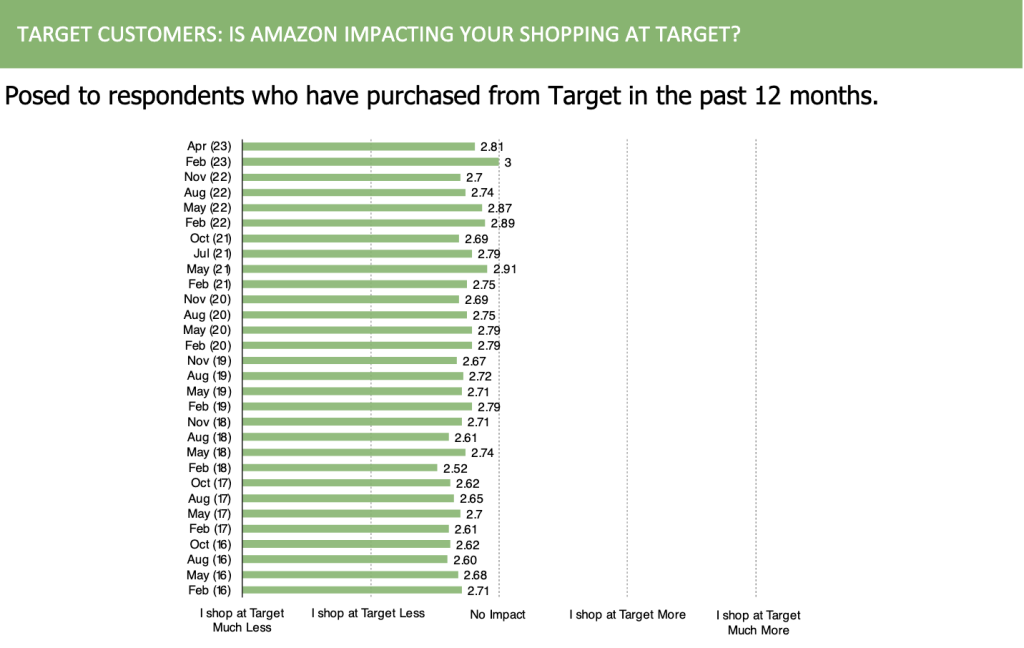 We're also seeing that visit frequency softened a bit sequentially. It's important to note that over the past 6 quarters, there has been a slight gradual decline in self-reported enjoyment with the in-store shopping experience.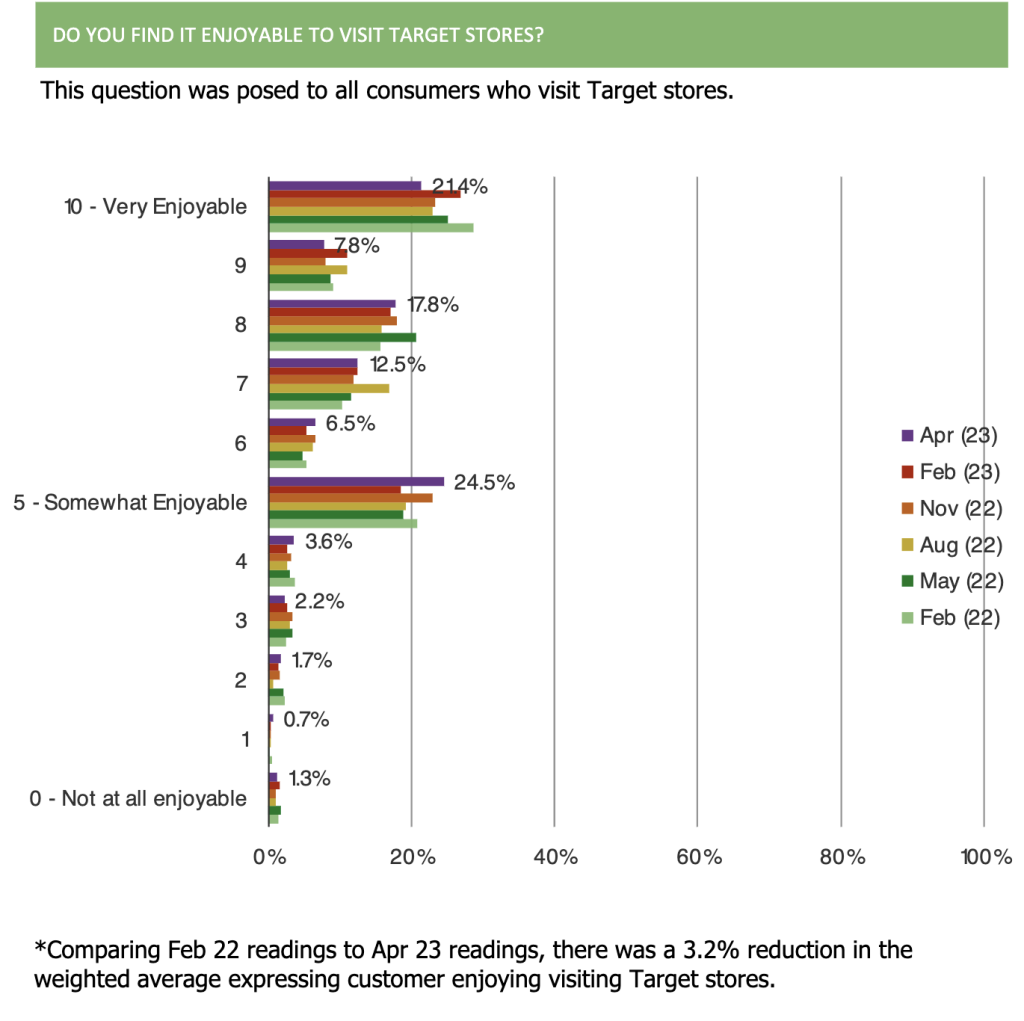 And here's some color from our monthly tracker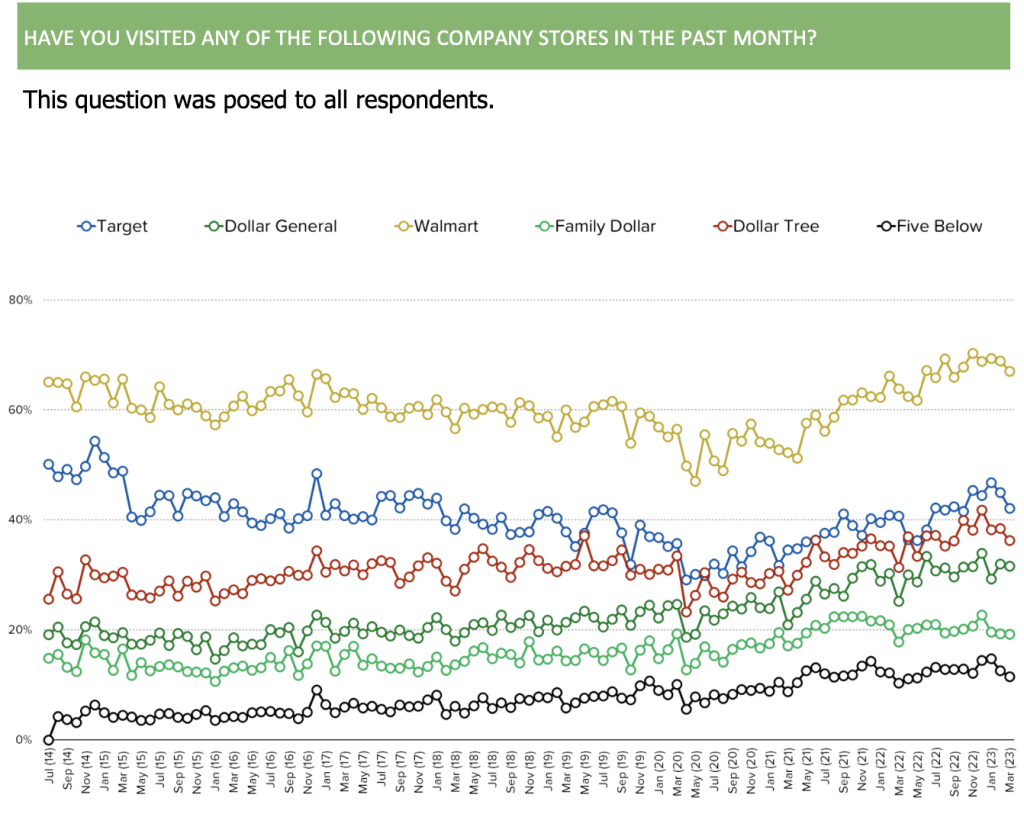 If you are a client login (bespokeintel.com/login) to access all reports.
If you are not a client and are interested in learning more about our survey data, email [email protected] or call 914-630-0512