Below is an excerpt of charts from our longitudinal consumer survey work on social media apps last quarter, focusing on issues that have recently been in focus like privacy opt-outs and consumer sentiment toward the FB brand.
In our upcoming wave (33rd quarterly installment), it will be interesting to see how both privacy feedback and brand sentiment evolves with the history (below) from prior surveys as a backdrop.
If you are a client, log-in to download the full report from last quarter. If you are not a client and are interested in becoming more familiar with our work, please let us know ([email protected]).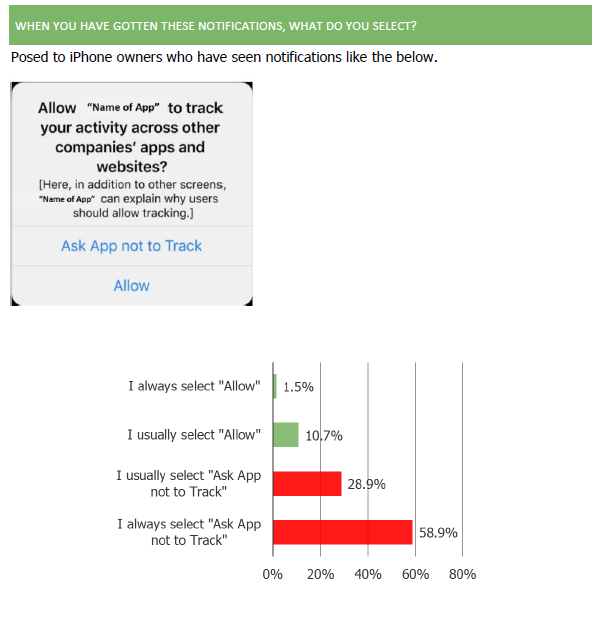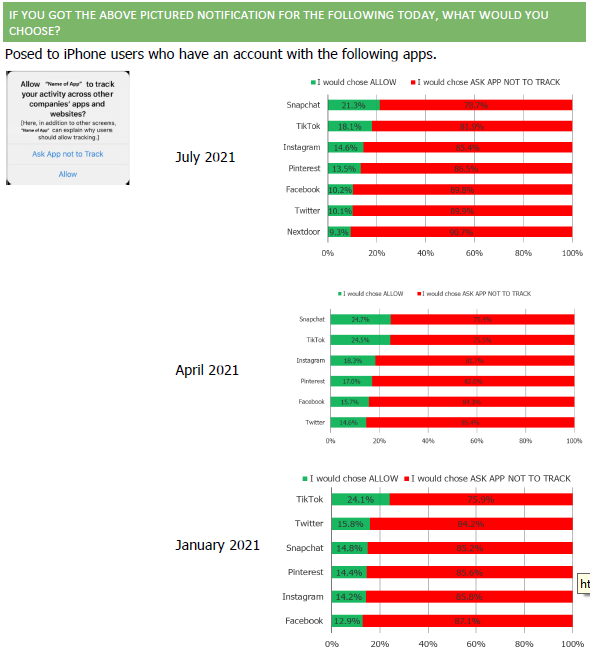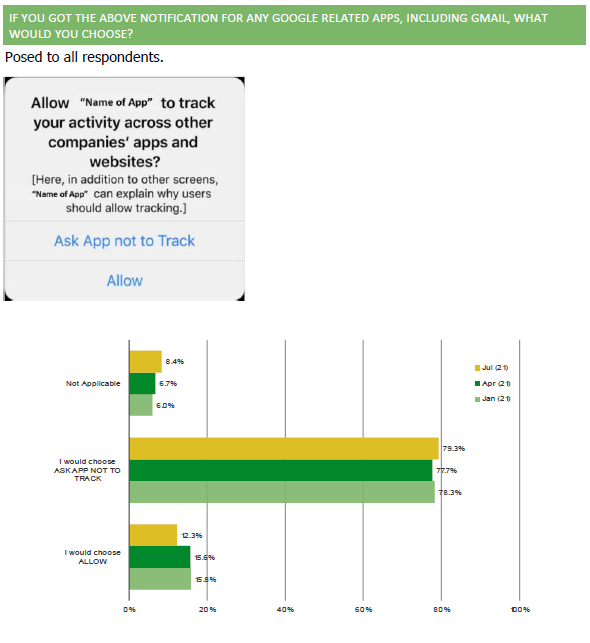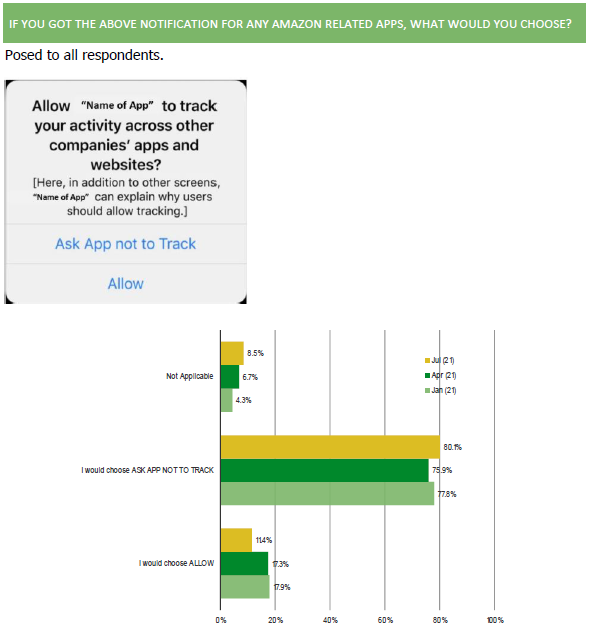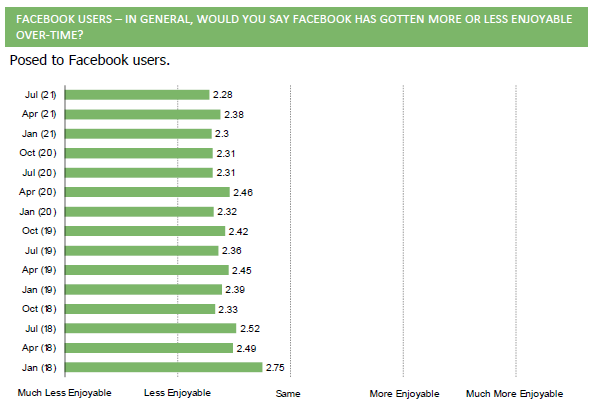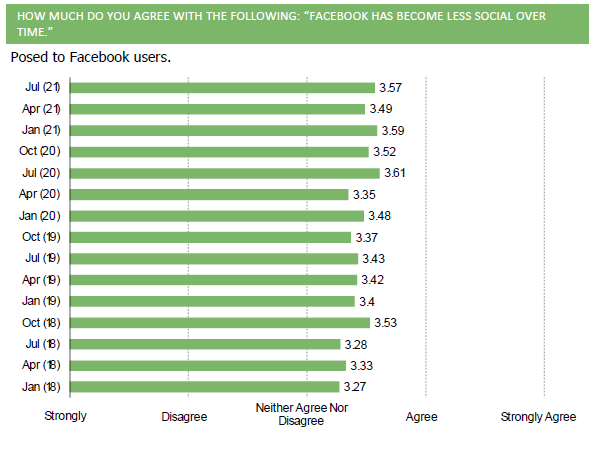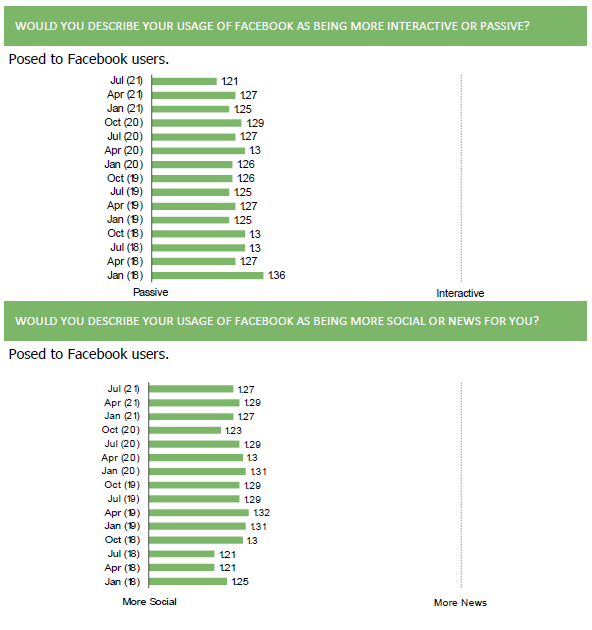 Our work this quarter will further dive into how consumers are behaving relative to the summer months and how this varies across key social media platforms. Moreover, we will look into consumer perceptions of Facebook and its leaders (and how those have evolved over time), the metaverse, and new features on competing social media platforms.
Please let us know if you would like to learn more or if you want to be updated once we refresh our work on the above topics.