Back in March, Spotify unveiled a new interface for the home screen on their mobile app. This new interface is intended to help users discover new music and connect with artists on a deeper level, and resembles the feeds of social media sites like TikTok and Instagram. In the latest wave of our audio streaming survey to consumers, we asked how users felt about the app's latest redesign…
Spotify users stated that they held a very positive opinion of the new home screen.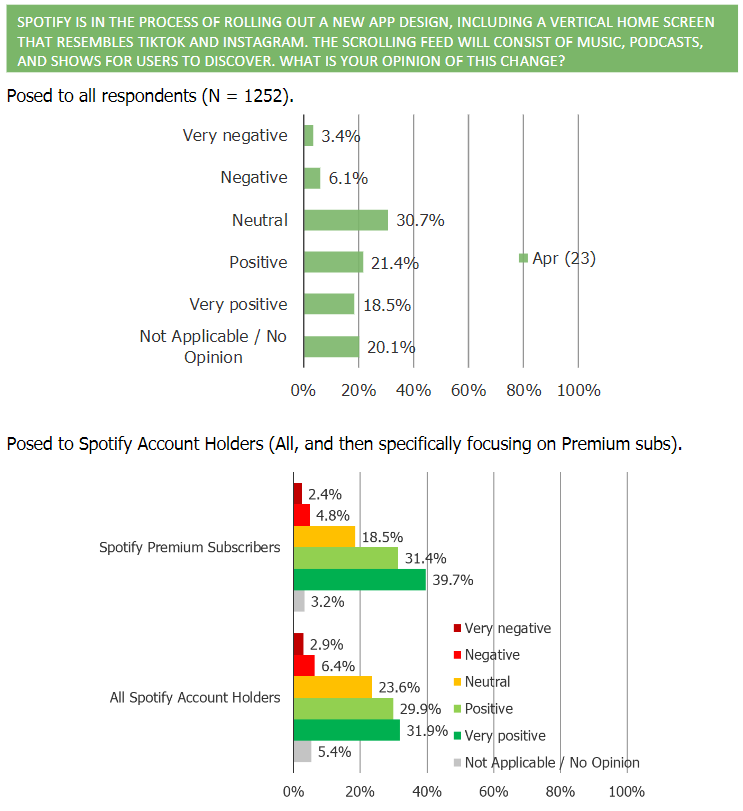 In addition to the new interface, Spotify has also added a new personal AI DJ to their platform. This feature acts as a DJ, personalizing user's listening experiences and talking to them as if it were a real DJ. We asked users their thoughts on this as well. Some color below…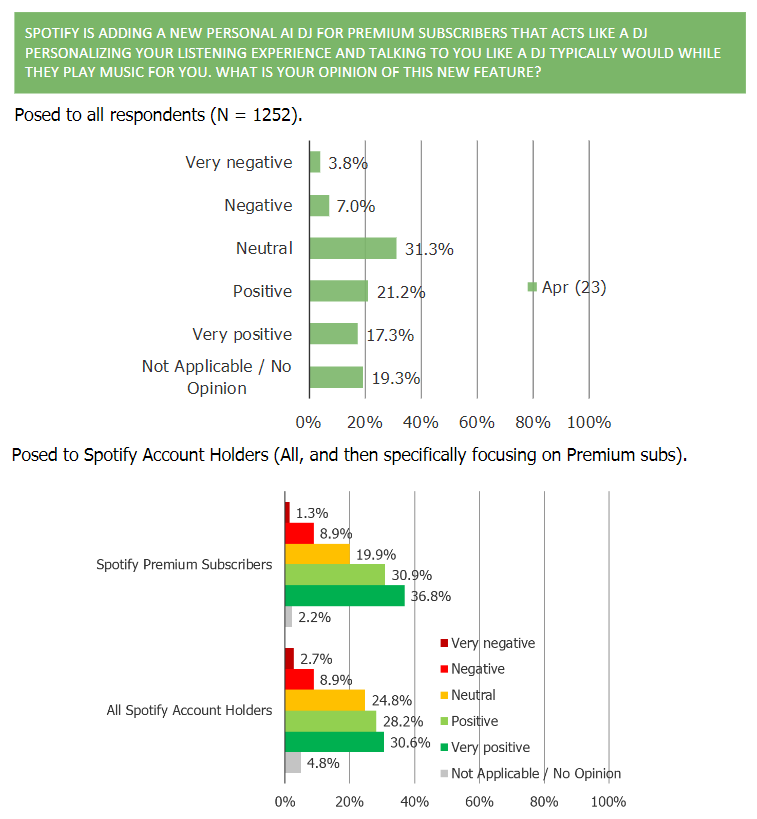 If you are a client, login to view the full report (bespokeintel.com/login).
If you are not a client and are interested in hearing more about our SPOT data, email [email protected].