The Set-Up:
W is off some ~53% from all-time highs set in March of 2019. Rising costs, increased competition, and China concerns have investors worried about growth prospects.
Thesis Based Questions:
1. What percentage of Wayfair customers cross-shop Amazon for the same item, and which platform do cross-shoppers feel is better when it comes to pricing, selection, and visualization?
2. Is the Wayfair shopping experience meaningfully better (or worse) than shopping with online and in-store competitors?

3. Are features like "view in room" and "search with photo" game changers for users?

Evidence | What We Found:
1. "Search with Photo" and "View in Room" move the needle.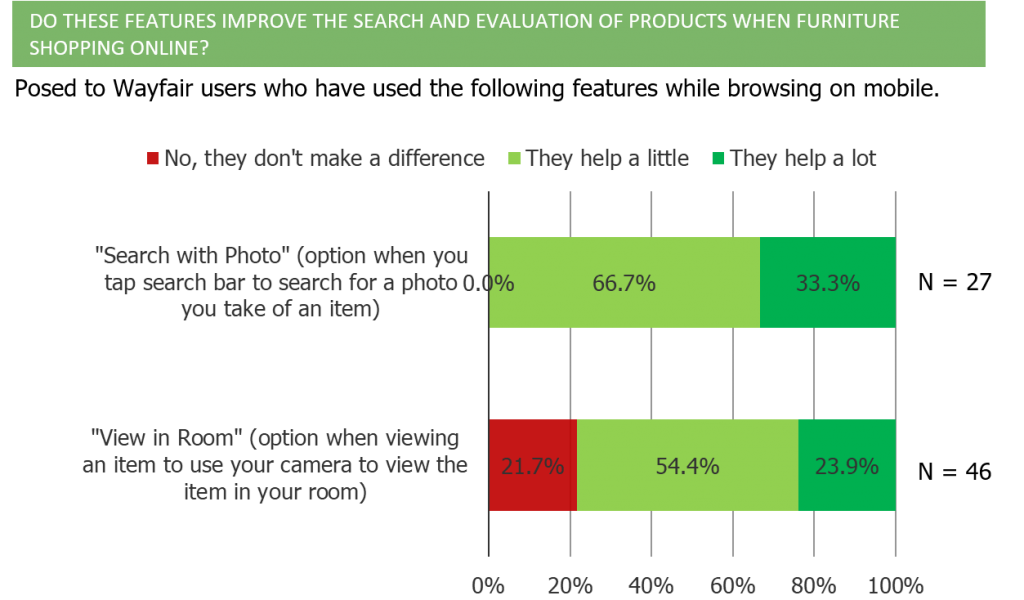 2. There is a good deal of cross-shopping with Amazon. Cross-shoppers are slightly more likely to think Amazon is better for pricing, but they are meaningfully more likely to favor Wayfair for product selection and visualization.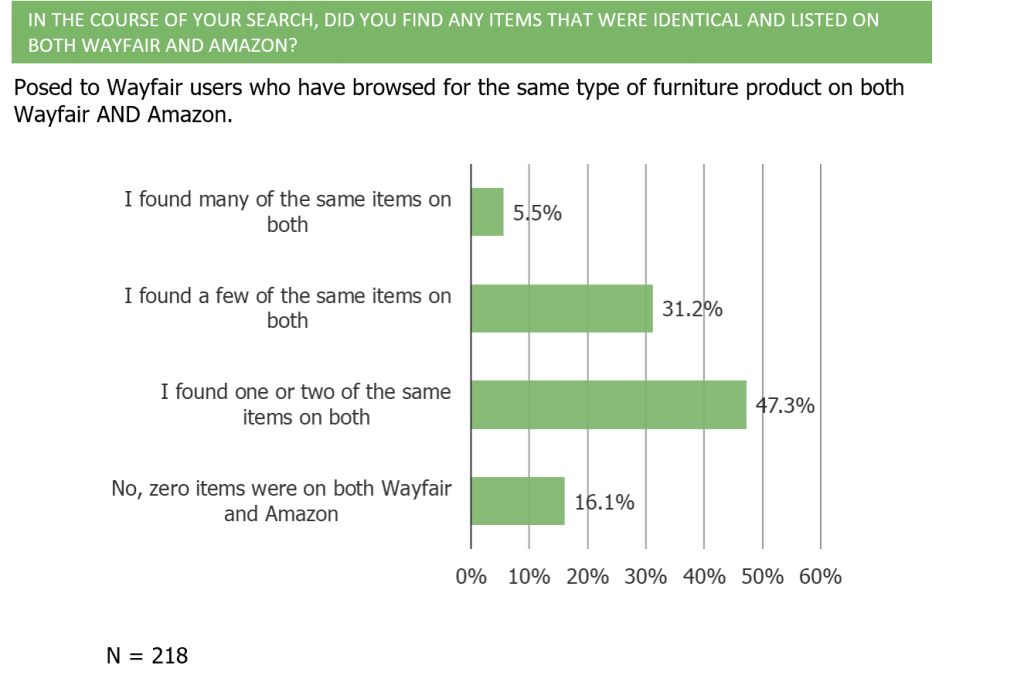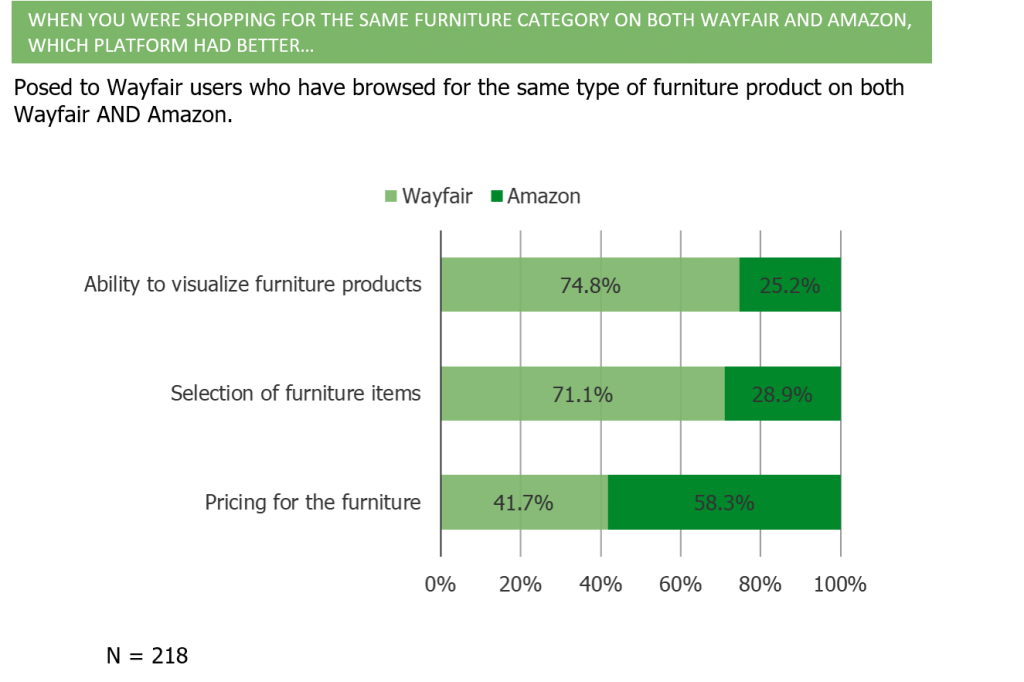 3. Wayfair users are more likely to see it as a better shopping experience than shopping for furniture at other online websites/apps.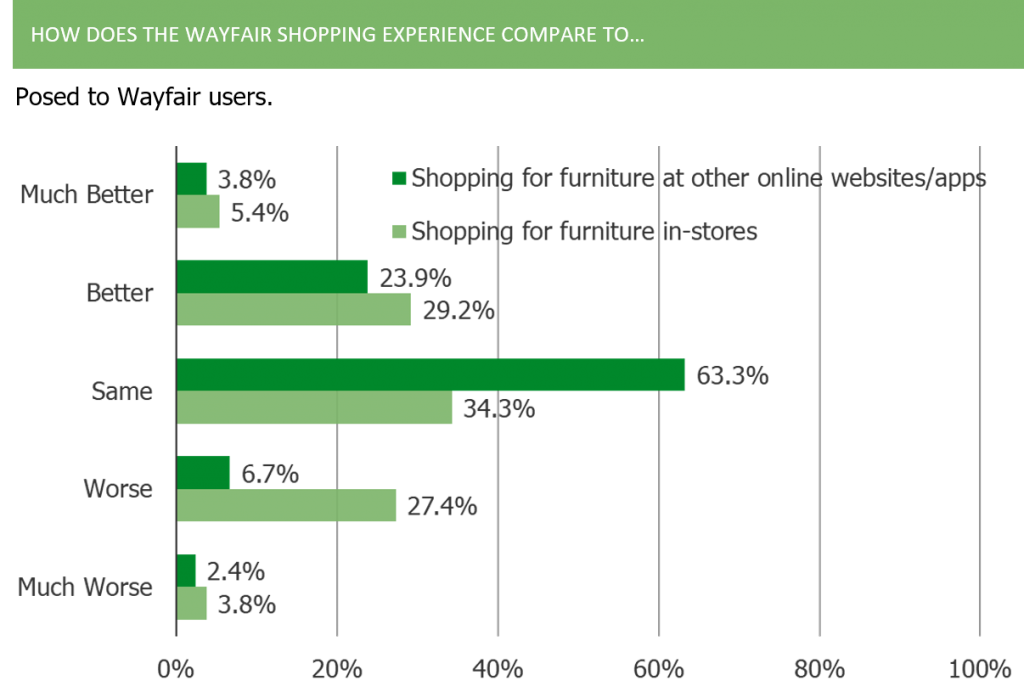 View our full coverage and sign up for a free trial here: Bespoke Intel Coverage